Description
Does your refrigerator look messy?
Put our Refrigerator Space Telescopic Partition on the side storage slot, you can divide the pouch, seasoning jar, cheese, and other items into compartments, and easily take out the items from the refrigerator door pocket.
Main Features
Ideal Storage Method
After using it, you can use the flavoring agent as you want, and the flavoring agent will not leak or fall off. Other things that are easy to move or fall can use to partition neatly. Will not move, will not fall, can be put back in place, very easy to use!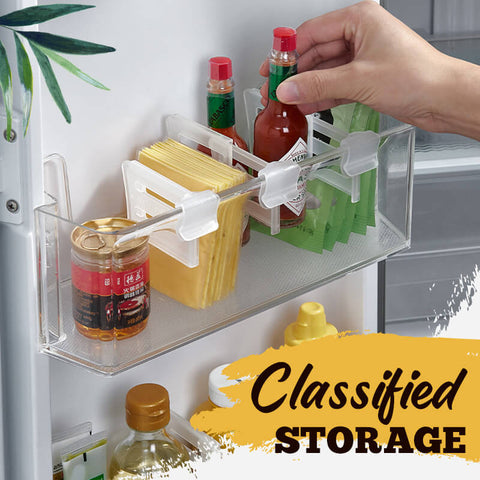 District Organization
By clamping it in the door pocket of the refrigerator, you can make it organized and easier to take out the items in the door pocket.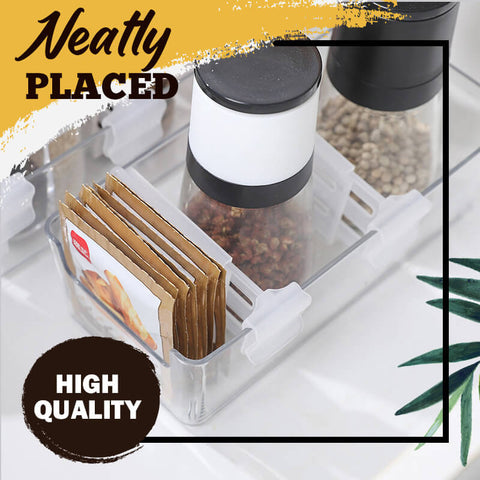 Active Everywhere
This is a kitchen Fridge Space Allocator, which not only can be used in the refrigerator but also can be used in different places according to the equipment. Just install it on the door cover of the refrigerator to separate it neatly!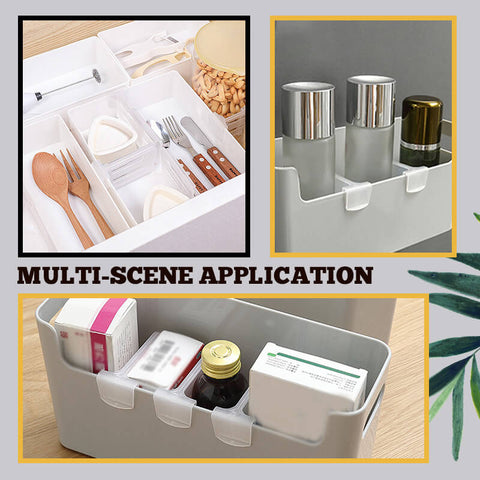 Scalable Design
Unique retractable and elongated design, suitable for storage boxes of various specifications.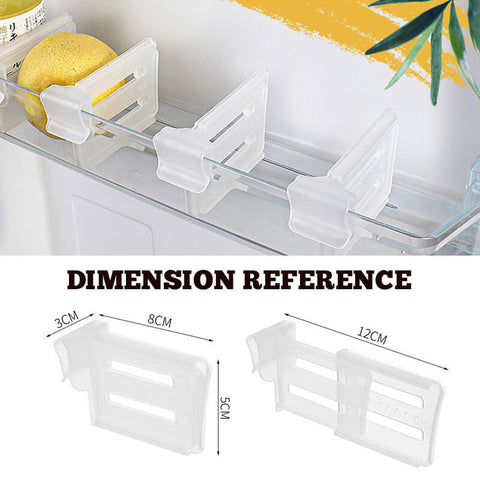 Perfect Fusion
Since it is translucent, its presence is weak when attached. You can connect it with the ordinary refrigerator grid without any problems.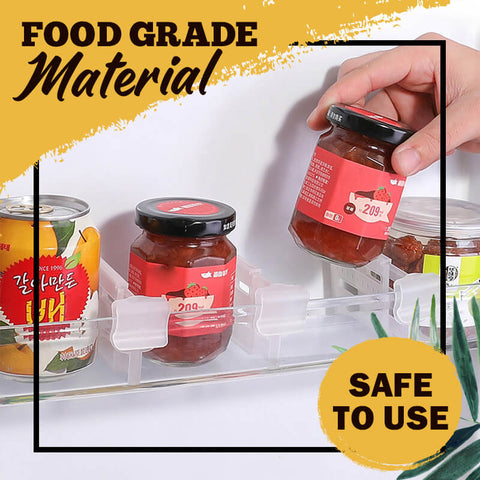 HeyBuyer® No Questions Asked RETURN or REPLACEMENT Policy
3 CLICK EASY RETURN & REPLACEMENT COVERED WITH THIS ITEM 
ALSO YOU CAN REACH US AT
Email Us: support@heybuyer.in (24x7)
Call Us: +91 7778060715